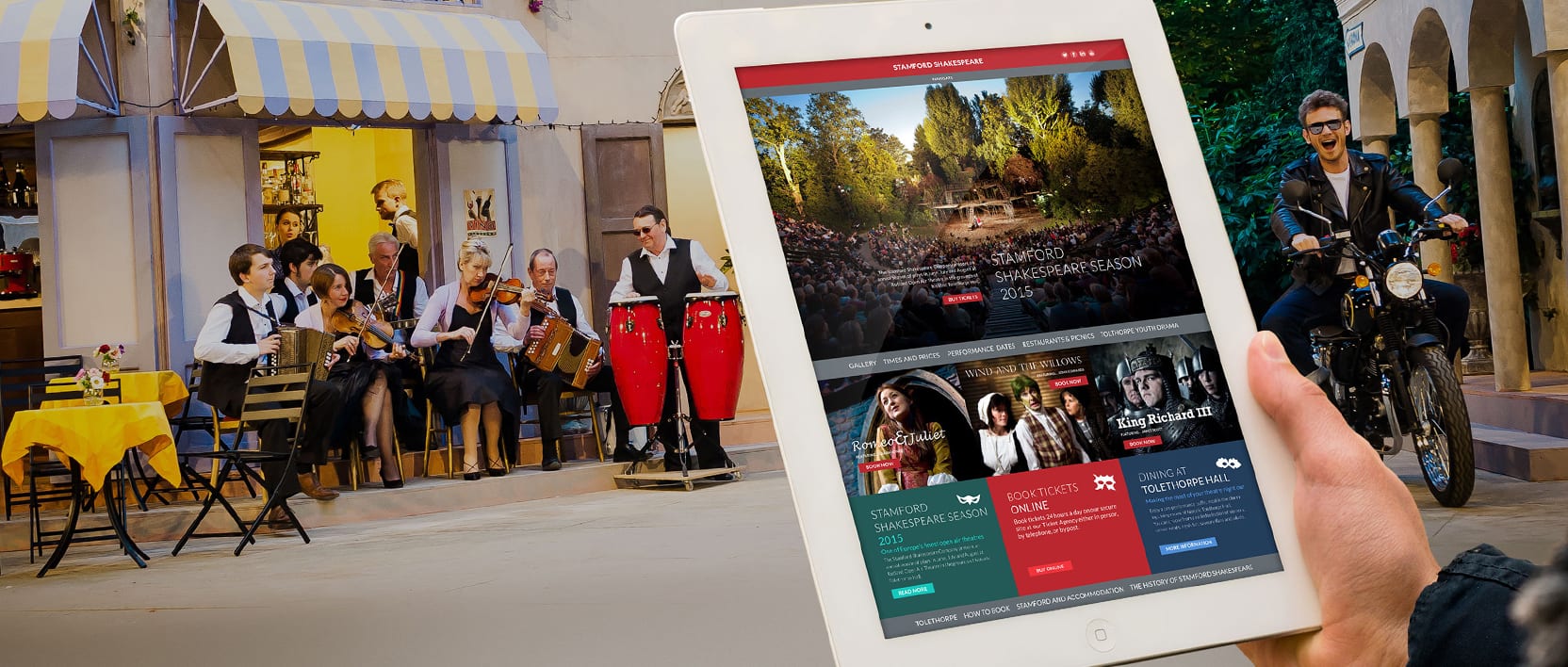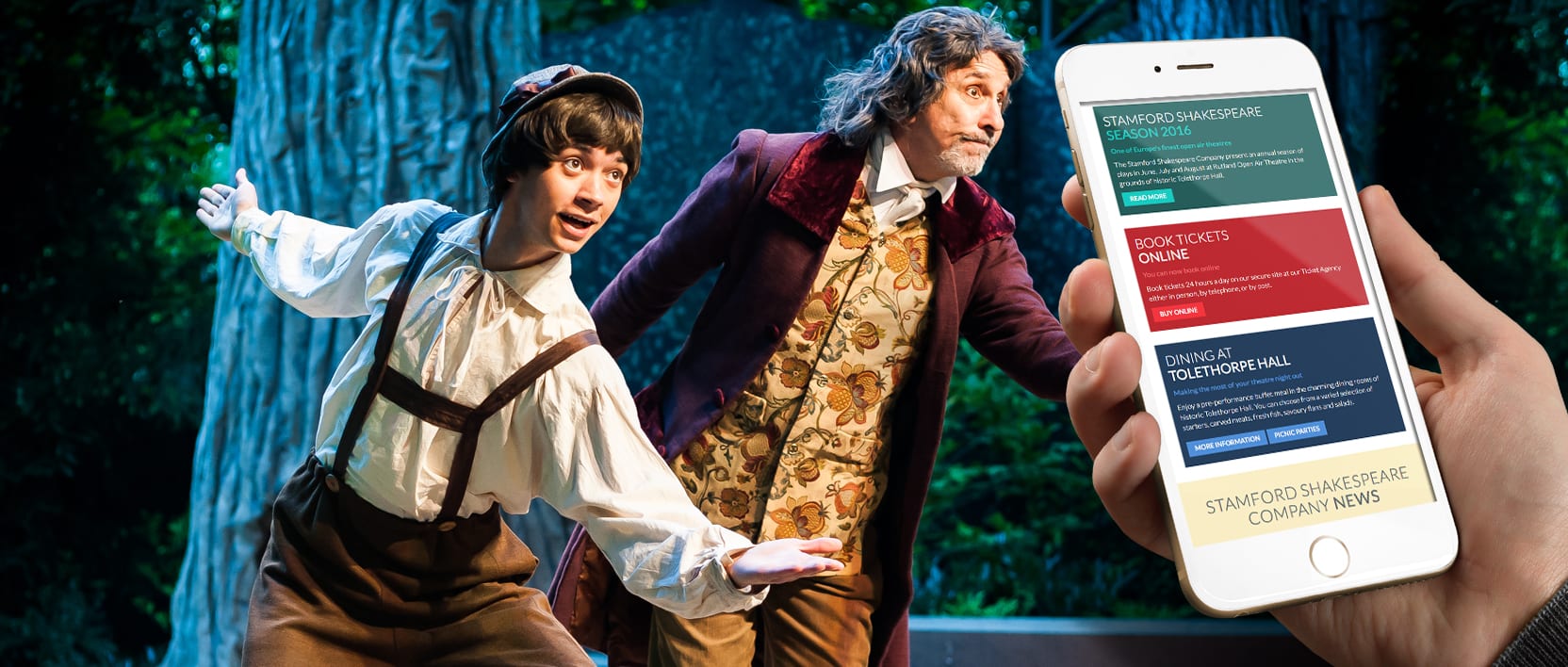 CLIENT Stamford Shakespeare
The Stamford Shakespeare present an annual season of plays in June, July and August at the Rutland Open Air Theatre in the grounds of historic Tolthorpe Hall.
The Stamford Shakespeare company contacted Welland Creative to develop a bespoke responsive website to help promote the outdoor theatre. We provided a creative website design made for WordPress around a responsive template to ensure that the site would work seamlessly on all mobile and desktop devices.
Integration with an external booking system means visitors to the site can not only look at the programme of events but can also seamlessly book tickets.
Bespoke Website Design
Branding Design
Hosting